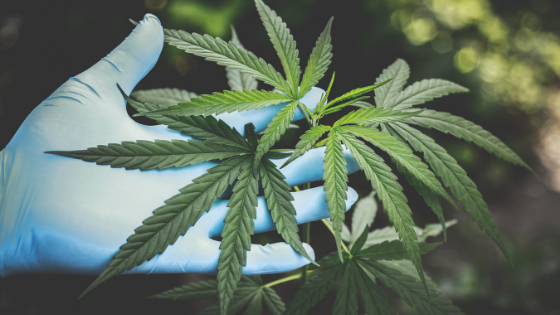 A lot of people don't consume cannabis based products because of drug testing possibilities. We are so fortunate to live in our day and age where non-psychoactive cannabis products are available and legal for our use. There are so many variations of CBD oil out there and most of the options available to you won't register on a drug test. This means you can keep your Endocannabinoid System totally in balance without fear of failing your next drug test. 
The key to passing drug tests while taking CBD Oil is to find an oil option with zero THC in it. We have tons of these options in our shop so we can recommend a few of them to you. However, we want to make sure you know why we recommend the CBD oil options that we do and why they will not effect your passing a drug test or not. It's important to be fully educated so we've gathered the facts: 
Oils That Won't Effect Your Drug Test: 
Broad Spectrum CBD Oil - This is our favorite CBD Oil option that will not alter positive results of your upcoming drug test. Broad spectrum CBD oil options have everything that the plant can offer you with the THC completely taken out. This means you can benefit from all of the non-psychoactive cannabinoids available in the plant without THC entering your system. This is going to be your more potent option of the two CBD oil options we have listed here that won't come up on a drug test. This option will keep your Endocannabinoid System balanced as well as avoiding any psychoactive effects. 
CBD Isolate - CBD Isolate will definitely not come up on a drug test as it is just CBD in it's purest form. Taking this form of CBD orally has it's benefits and will slowly balance your Endocannabinoid System but it's not half as potent as broad spectrum CBD oil options as it lacks any other cannabinoids outside of CBD. We highly recommend using this CBD option for dabbing or vaporizing. It is excellent for quick pain relief and is a great way to inhale cannabinoids without fear of failing a drug test. 
CBD Oil that WILL Effect your Drug Test: 
Full Spectrum Oil - You may notice another spectrum of CBD oil in our shop which would be a Full Spectrum CBD Oil. Full spectrum oils can negatively effect your drug tests because they contain the lowest legal dose of THC. When THC is combined with the other cannabinoids in the plant it creates the entourage effect and provides the most healing properties and benefits that the hemp plant can offer. This is the ultimate goal to balance the Endocannabinoid System but as we are typically drug tested for THC properties it's not always an option for everyone. This option won't get you high but is truly a wonderful option if you don't have to worry about drug testing.
We hope this information has helped inform you in areas that seemed unclear. Hemp as medicine is a new and beautiful option to us but the information is spreading slowly. We are here to give you the factual information to make educated decisions. If you need further recommendations for any variations of the CBD oils above feel free to send us an email at info@wellness.forsale. We are always here and happy to help!