Morning Pancakes: A Gluten-free Recipe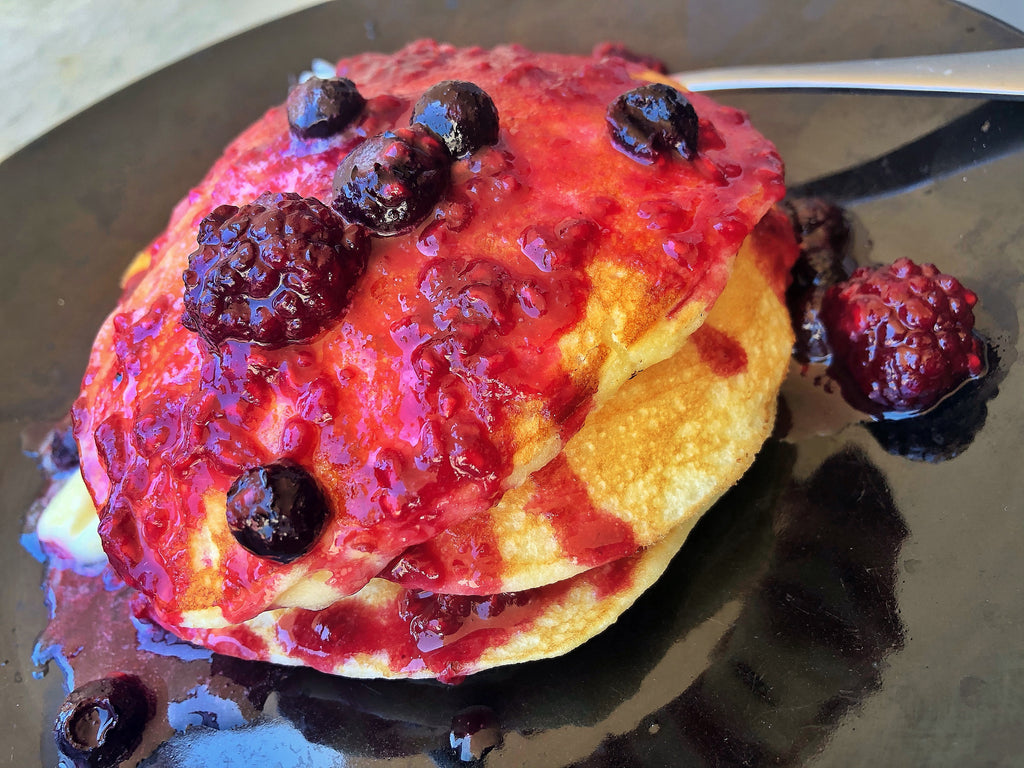 Mondays are a little different these days for most of us. A recipe for breakfast was the last thing we typically had time to worry about on Monday morning. A lot of us became used to hustling out of the door with maybe a granola bar and coffee in hand and were lucky if we ate it by the time we battled traffic to work. Monday mornings now? Spending time on a healthy breakfast and a simple recipe has become more of a possibility and we're here to supply you with guilt free recipes and wellness advice to make the most of your newly evolved mornings.
Pancakes are a staple breakfast food in american cuisine and no matter how our diet has changed we've been obsessed with altering this classic recipe to fit our dietary needs. Currently a gluten free diet and gluten free recipes are what we need to stick to and we've recently found a gluten free pancake recipe that will blow your mind. Let's check out what you'll need: 
Pancake Batter:
- 1.5 cups Gluten Free Flour
- Tbsp of Baking Soda
- 3 Eggs
- Half tbsp. Pure Vanilla Extract
- Tbsp. Honey
- 2 cups Water (adjust for consistency)
- 2 ounces melted butter
- Tsp. Salt
Homemade Syrup:
- 2 cups frozen assorted berries
- 2 tbsp maple syrup
- 1 tbsp honey
-1 tbsp barrel-aged whiskey (optional)
- 1/2 tsp salt
Gluten Free Pancake Recipe: 
Combine all ingredients in a bowl and either hand mix or use an electric mixer to blend ingredients.
Use enough water to make the right consistency for regular pancakes. Gluten free pancake recipes tend to call for more water.
After reaching the desired consistency, begin making your pancakes! Pour out desired amount onto your pan and cook on low to medium heat until golden. 
In a separate bowl combine all ingredients for the syrup and again, blend until desired consistency is reached. You can choose to mash the frozen berries or keep them whole. 
Drizzle syrup on top of gluten-free pancakes and enjoy!
We hope this guilt free, gluten-free recipe helps you start your week in the best way possible. If interested in adding your CBD oil to your recipe we highly recommend throwing it into your syrup so as not to expose the CBD compounds to heat which will keep it's original potency intact. As always we love providing you with reliable health and wellness information. Check back here this week for more CBD and natural wellness tips and tricks. We're always here to help.