The Healing Benefits of CBD Crystals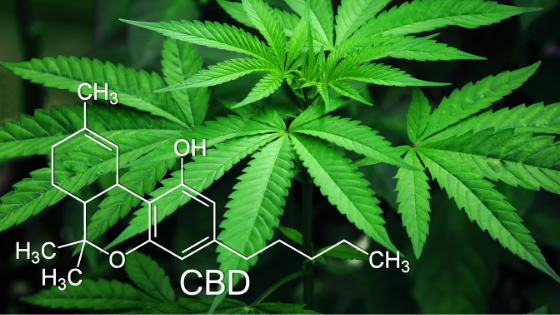 What do you envision when you hear the words CBD crystals? Did you imagine that they were tiny crystals of natural medicine extracted from the hemp plant? Perhaps not but that's exactly what they are and we want to tell you all about the healing properties and benefits of CBD crystals. They can be used for pain and inflammation. They can be inhaled or dissolved into oils to ingest orally. The options are limitless and you deserve to know all about this amazing component from our favorite healing plant. 
So, how are CBD crystals produced? CBD crystals are formed by extracting the CBD from a hemp plant with very low THC. There are different types of extraction processes for CBD crystals which include alcohol, butane gas or rosin press extraction.The process we look for most when selecting our own CBD crystals which is by Supercritical CO2 extraction. This extraction option uses no additional solvents and extracts the CBD crystals in their purest form. 
What we would like to do today is let you know how to identify the best CBD crystals out there and the different ways you can use CBD crystals and their benefits. Let's take a look: 
What are the different types of CBD Crystals?
CBD Crystal Isolate
Isolated CBD Crystals are exactly what they sound like. This option is pure CBD isolated on it's own without any other properties of the hemp plant. This occurs when CBD crystals have been extracted from the plant and isolated from the rest of the cannabinoids. Therefore it comes as a white powder that can used in various ways like baking, vaping and dabbing, which we will discuss more below. This is what CBD Crystal Isolate should look like:
CBD Wax Crumble
To make this CBD crystal option the CBD is extracted from an industrial hemp plant and then it is left out to set either naturally or in an oven. This process of CBD crystal production results in a wax, and crumble-like texture. This option will contain flavinoids, terpenes and some other cannabinoids from the hemp plant unlike the CBD crystal isolate option above. CBD wax crumble can used in dabbing, vaping, or added to edibles. This is what CBD wax crumble should look like:
So, how can you consume these great CBD crystal options? We've gathered the info for you so you can take advantage of the natural benefits: 
 Mix with Carrier Oil: Add your CBD crytals to a carrier oil for sublingual ingestion. 
Select your oil of choice: Organic olive oil, hemp seed oil, or avocado oil are some great choice. 
Add the required amount of CBD crystals. An example would be 1000mg to 10ml of your chosen oil.
Place in an airtight bottle and place in hot water. Heat the mixture at 60 degrees celsius. Leave for 10 minutes to allow the crystals to dissolve into the liquid.
 How to Make CBD Edibles
To cook with CBD Crystals just gently heat some butter in a pan and add the required amount. 100gram of butter to 1000mg of isolate would give 10mg CBD per 1 gram of butter.
Allow the CBD crystals to dissolve into the butter. Then, use the butter to make your favorite baked goods. You can also add this butter to other meals that require butter in the recipe. 
Dabbing CBD
CBD isolate, CBD wax crumble or CBD shatter is what is currently available in the CBD market to dab. This is the fastest way to get CBD into your bloodstream. Although this option doesn't aid in balancing your Endocannabinoid System, it does alleviate pain almost instantly without any psychoactive effects. These benefits make CBD dabbing a fantastic option for on the go pain relief throughout the day. 
Lastly, we want to make sure that you know exactly what to look for as the CBD industry is a very saturated market. Every product should be looked into before purchasing. Here are some great guidelines:
Was the product processed in a GMP Facility? (Good Manufacturing Practice)
Is the CBD product organic?
Was the CBD product processed in a pesticide free facility?
Does the CBD product include any residual solvents?
Does the CBD product have valid and clean lab results?
Make sure the product does not include any heavy metals. 
All of the information above should help you get started on your journey with CBD crystals. As always, we are here to provide you with valid and factual information so that you can medicate naturally and without psychoactive side effects. We offer free consultations to help guide you through the above information as well as all of the other options for natural and CBD wellness. Send us an email at info@wellness.forsale to set up your virtual appointment today.