We're Saying Farewell to Our First Location with a Moving Sale!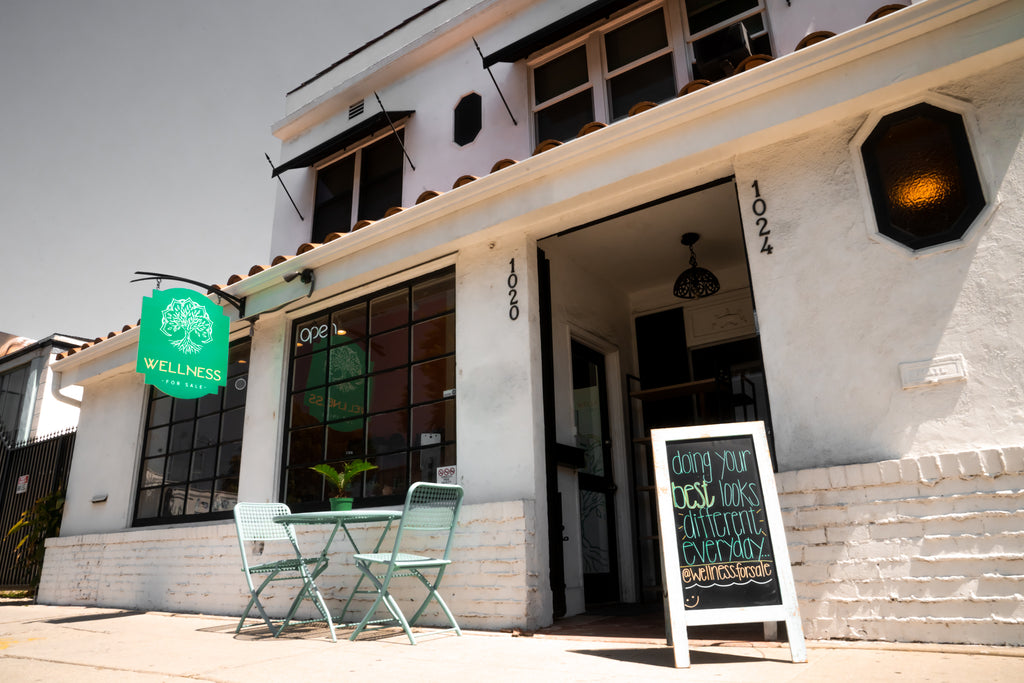 It's easy to think of wellness as an effort to maintain what we already have, but it's often actually about healing and therefore growth. Our spiritual pursuits and commitment to healthy lifestyles help us to realize our full potential. But it takes a lot of work to grow; a lot of determination and perseverance. And it's an emotional experience too. Looking back on the miles that you travelled to be this better version of you while maintaining compassion for who you were before… it can give you some feels. And that's our mood as we close the door on our years at our Beverlywood location to become an even better version of ourselves at our new downtown location.
We're Moving… And That Means a Moving Sale
To help us lighten the load a bit and leave our former shop with some good vibes, we're holding a moving sale starting July 19th through our move out date of the 30th. Everything in our shop from crystals to books to CBD will be marked at 20% off! We'll also be giving away a free mini succulent with purchases of $40 or more! Succulents are the perfect symbol of abundance for any home or apartment, especially since you don't need to be blessed with a green thumb to keep one healthy for years. That's because succulents thrive in desert climes like those found in Southern California. So celebrate yourself with some extra savings and a bonus succulent as you bid us happy trails on our short voyage! 
We'll Still Have What You Need
You may be wondering what a new location means for our inventory? Not to worry; we're not doing any mass discontinuing of products. While our inventory changes over time like any quality boutique shop, we assure you that all of your favorites will still be here. We'll still carry plenty of Papa and Barkley CBD products including the drops that everyone loves; still carry our entire library of books; our always expanding array of gems, stones, and crystals; and we can't forget the sage! You'll just now be able to find all your favorites in a centrally located area, convenient for everyone.  
Our New Neighbors
Our new location, near the cross street of Pico and Valencia, finds us nestled between the Dab Nation smoke shop(https://www.dabnation.com/) and JuiceBae juice bar(https://www.juicebae.la/). Dab Nation has already made a name for itself all across the LA area for its emphasis on arts and culture, elevating it to more than "just a smoke shop." And JuiceBae offers a small army of healthy smoothies, beverages and even pre-packaged vegan meals. In short, we feel like we're in good company! We're also so close to the Staples Center that we could practically reach out and touch it from our front door. Naturally, we're excited for the changes that this new location will certainly bring and we hope you share in that excitement with us! 
So, make some time during the tail end of July to pay us one last visit at our Beverlywood location, save some money on your favorite products, and take home a bonus succulent to spread the bounty in your home. It's bittersweet to think back on all of the great times we shared with you at this location. But as we look to a golden future at our new centrally located downtown shop, we can't hold back our smiles.