Candle Gift Guide For Cannabis Lovers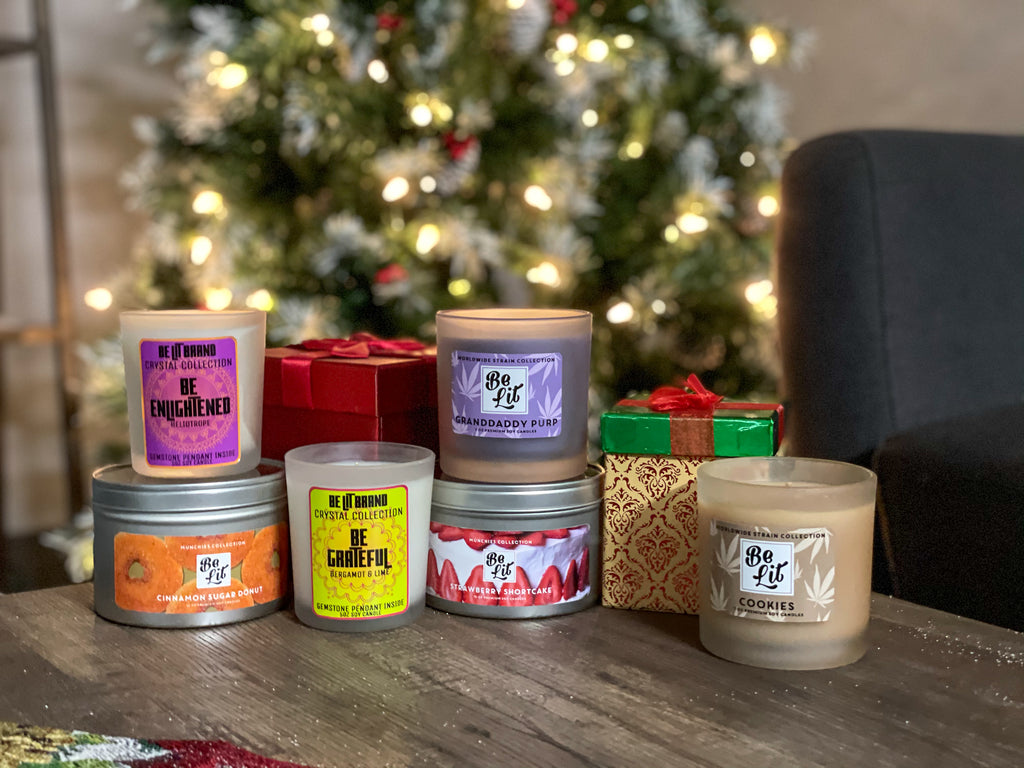 Need some holiday shopping ideas? You can never go wrong with gifting someone a candle. It may seem simple and cliche, but it's always a classic, easy and thoughtful gift. You can find a candle with a unique message or choose a scent that speaks to someone's personality or hobbies.
If you're looking for some unique, fresh candles to add to your holiday shopping list, keep reading. This guide features our candles from Be Lit Brand, and we're including some of our top picks from their entire candle collection below!
Crystal Collection
Bring good energy into your life with our best-selling candles from Be Lit. Each candle features positive words of affirmation and has a hidden crystal pendant inside. Illuminate your intentions and send your energy out into the universe!
Be Enlightened Candle and Be Grateful Candle 
Strain-Inspired Collection
These candles are the perfect gift for the cannabis lovers in your life. Every scent is infused with terpenes that are designed to bring the same therapeutic effects as the strain would (well, minus the THC!) 
GrandDaddy Purp Candle and Cookie Candle
Munchies Collection
These candles smell so good, they're almost good enough to eat. If you're feeling extra sweet, give this delicious treat (without the calories) to your loved ones! 
Strawberry Shortcake  and Cinnamon Sugar Donut
Whatever scented candle you choose, you can't go wrong. There are so many great options to choose from, and they always smell amazing! A gifted candle is a delightful way to light up someone's life this holiday season.