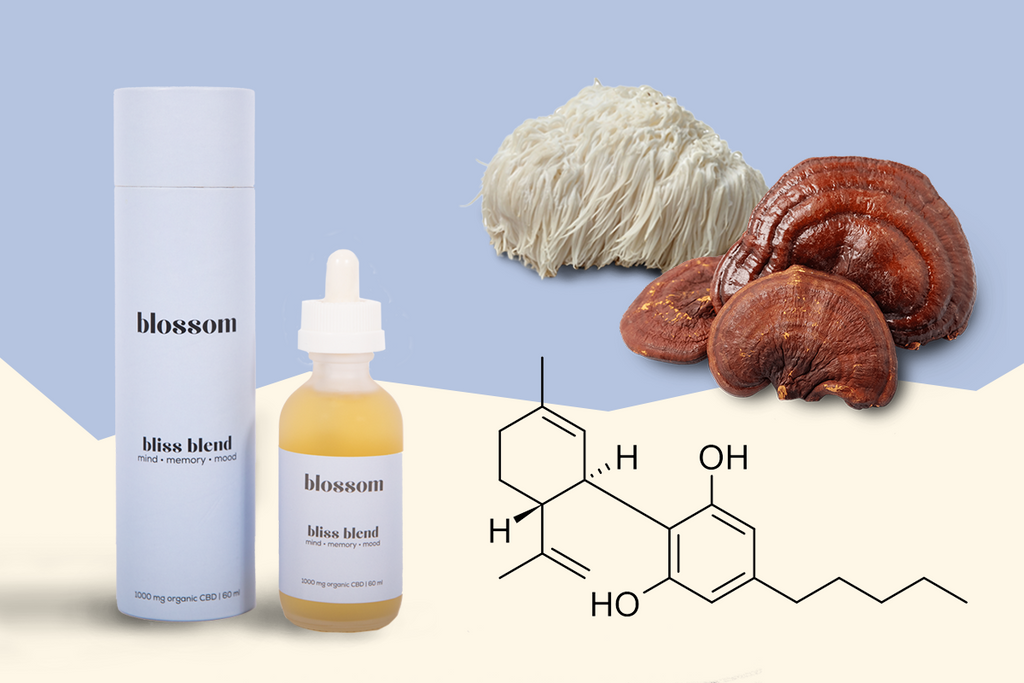 Alleviate stress, improve cognition, and strengthen your immune system all at once with Blossom Blend adaptogen supplements
Life can be stressful, and we all need a little help in our daily quest to live it to its fullest. That's why many of us make use of natural adaptogen supplements to provide a boost to our wellbeing, and help us through those chaotic and anxious moments. Ultimately, you never know what life has in store for you, but you can arrive prepared with Blossom Bliss Blend keeping the odds firmly in your favor!
Blossom Blend Adaptogen Supplements
Blossom is a mental wellness company that provides clinically-based health food products to help you perform at your best, both mentally and physically. Their aim is to inspire personal wellbeing through plant based supplements, and to reestablish humanities inalienable relationship with natural medicine. Blossom Bliss Blend utilizes some of the finest medicines nature has to offer, and provides an easy way to enhance your life with the power of adaptogens.
Bliss Blend Adaptogen Drink
Adaptogens are natural stress relieving supplements that can soothe anxiety and calm the storms that life often throws our way, and supplement drinks are one of the easiest ways to harness the benefits of adaptogens by providing a simple and practical method of consumption. Sometimes however, you're going to need more than just one wellness aid to get you through those tough days, and Bliss Blend ups the ante by combining three powerful and fast acting adaptogens together.
Adaptogen Blend: 3-In-1 Elixir
The 3-in-1 formula pairs Reishi mushrooms for stress and immunity support with Lion's Mane for focus, memory and clarity, and also CBD for anxiety and inflammation. This complimentary mix of organic supplements makes Bliss Blend a powerful and comprehensive stress reliever, and is doctor formulated for daily use. Plus, it's also third party lab verified so you can be sure Bliss Blend contains no surprise ingredients. 
So, make it an easy, fulfilling day with the calmness, clarity, and strength of Blossom Bliss Blend.
Continue reading