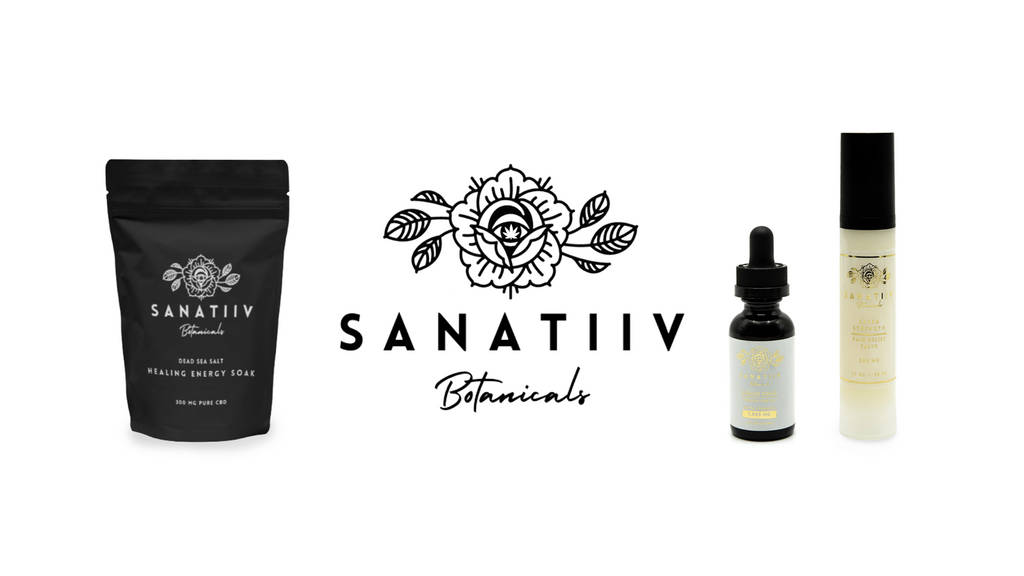 Discover the benefits of Dead Sea Salt, CBD topicals and oils from Sanatiiv Botanicals
Sanatiiv Botanicals is a wellness brand that champions plant based therapeutics and the healing powers of Mother Nature. They provide the highest quality, natural, and organically-sourced lifestyle products that can enhance your daily wellbeing. So, let's find out what's on offer by getting to know the Sanatiiv product line.
CBD Oil
CBD has become an immensely popular wellness aid due to its myriad of health benefits and non-intoxicating nature. From pain management and inflammation, to anxiety relief and a sleep aid, CBD can provide an amazing array of benefits, and sublingual oils are one of the most effective and healthy ways to consume the cannabinoid. Sanatiiv Liquid Gold CBD Oils contain 1000 mg of fast acting broad spectrum CBD sourced from high quality hemp, bringing calm into your life when it all gets a little overwhelming.
Sanatiiv CBD Balm & Salve
CBD topical balms are another fantastic way to use CBD in your wellness routine. Sanatiiv Extra Strength Pain Relief Salve gets to work immediately by directly binding to the millions of cannabinoid receptors found in our skin, providing fast acting pain relief. Once applied, a CBD balm will begin to support the body's inflammatory response by decreasing blood flow to reduce swelling, alleviate muscle soreness, skin irritations, and also provide relief from daily aches and pains. 
Dead Sea Salt Bath Scrub
The Dead Sea in Israel has been famous since biblical times for its skin healing powers. In fact, mineral rich Dead Sea salt has been scientifically proven effective against a number of skin conditions such as psoriasis, inflammation and dryness, and even autoimmune conditions such as rheumatoid arthritis. So, turn your bath time into a tranquil skin rejuvenating treatment with Sanatiiv Dead Sea Salt Healing Energy Soak.
If you're interested in learning more about Sanatiiv Botanicals and how their products can enhance your wellbeing, then be sure to check out our
complete range
at Wellness For Sale.
Continue reading