CBD Oil vs CBD Tincture and How to Tell the Difference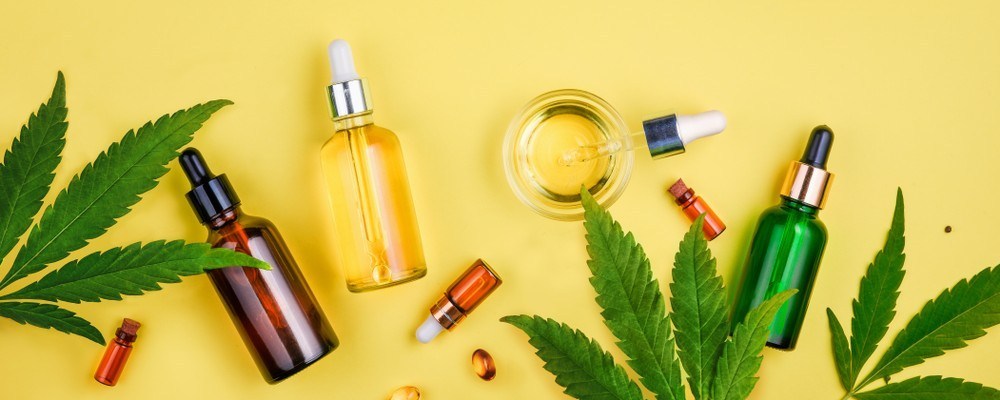 CBD tincture, oil, concentrate, flower, the list goes on and on. Where to start can be difficult when deciding on what form of CBD you need most. With tons of information on the internet about CBD it can also be a challenge sifting through all of the facts. During a time when we need honest, straight forward information in order to make educated decisions about our health we want to make it easy for you to understand the two most common options for CBD and their uses. 
A great way to understand CBD tinctures vs. oils is to focus on why you would like to begin taking CBD. As one option is stronger than the other, a big question to help you decide whether a CBD tincture will work better for you vs. a CBD oil, is if you have symptoms that bring you discomfort and pain or not. Is what you're experiencing a subtle discomfort or something more consistent and at times even extreme? Perhaps you aren't experiencing an issue at all but instead you're interested in keeping your endocannabinoid system in balance to prevent issues in the future.These are all important things to consider. 
When it comes to CBD and its many uses, the more knowledge you have the more you know how to apply, ingest, and even inhale the many benefits of the healing cannabinoid. In this post we're going to hone in on CBD oils vs. CBD tinctures and their differencesas well as their benefits:
CBD Oil: 
The process of making CBD oil involves pulling the oil from the cannabis plant's seeds, flowers, and stalks. This is the highest concentration of CBD that can be ingested orally. It includes fatty acids, proteins, and essential vitamins and minerals. You will often see this form of CBD combined with a carrier oil to make it easier for the body to absorb. 
Common carrier oils for CBD include: coconut oil, MCT oil, vegetable glycerin base, or simply the hemp oil alone. Out of all options to take CBD sublingually this is the most potent form. This option is excellent for those looking for quick balancing of the endocannabinoid system. CBD oil vs. tincture is also a great option for anxiety/depression and/or pain when combined with vaporizing a CBD concentrate. Overall, this is the stronger choice of the two oral CBD options. 
CBD Tincture: 
Although CBD tinctures aren't as potent as CBD oils they aren't to be underestimated! They have their own specific advantages and uses. Any medication under alcohol arrangement is referred to as a tincture. Typically CBD tinctures are combined with alcohol, glycerin, or cinnamon/peppermint oil. A lot of the qualities that are maintained in CBD oil are dulled during the distillation process that CBD tinctures undergo. Making them the perfect option for someone just starting their CBD journey. CBD tinctures are also a great option for those not suffering from any specific symptoms but would like to keep their endocannabinoid system in balance. Another advantage to CBD tinctures is that their shelf life is considerably longer than CBD oil. The alcohol involved in the distillation of tinctures act as a preservative for the natural medication. 
Both of these great CBD options should be taken by sublingual absorption for optimum results. We suggest dropping the recommended dosage underneath the tongue and letting the CBD medication of your choice dissolve. Try not to swallow it directly as it absorbs into the bloodstream faster when dissolved under the tongue. 
Whether you choose a CBD tincture or CBD oil, beginning a regimen to get cannabinoids into your system is always a positive choice. Consider beginning with tinctures if you've never taken CBD before and gradually move up to a CBD oil. If you're experiencing pain it wouldn't be a bad idea to begin with using an oil. As always let your doctor know before beginning any new CBD medication to make sure it aligns with what your body needs. You are always welcome to email us at info@wellness.forsale with any CBD or wellness related questions. We're here to help!