How to Get CBD Products & a Free Consultation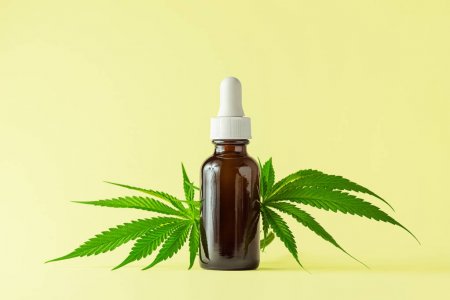 When you come to the realization that natural wellness is the path for you it can be difficult deciding where to start. Between CBD products, clean eating, exercise routines, and mental health exercises the amount of information that goes into such a lifestyle change can be daunting. Let's start with CBD products for example. The amount of information out there is ever growing and reading everything you can on CBD products and how to use them can be a never ending task. 
In any other medical situation you would consult with a specialist before making big decisions. The same goes for making decisions about CBD products. In most cases you'll find that meeting with a specialist can be pricey. We are in trying times and the questions you have about natural wellness, including CBD products, need to be answering quickly and in a financially efficient way. That's why we've decided to start offering free wellness consultations to help you decide on the proper CBD products for your lifestyle as well as other wellness changes and additions that can be made to your life. So, how are we going to consult on your wellness and options for CBD products during a time when social distancing is our main priority? Let's look at our options below: 
1. Email, DM, or Text
In our day and age a lot of generations have been conditioned to find comfort through communication in text form. We fully understand and can relate! We can discuss your CBD product options and wellness lifestyle adjustments via text over the phone, through an email, or by DM on any social media platforms where we participate: Instagram, Facebook, Twitter. If you're interested in discussing CBD products in any of these ways we will be sure to link our information to all of these contact resources at the end of this blog entry. 
2. Phone Call
Sometimes a simple phone call is what is needed to get adequate information about CBD products and wellness advice. We are available all day to take your call and would be happy to set up a phone call appointment to help you decide which wellness approach fits you best as well as which CBD products can be incorporated into your regimen. In order to set up a phone call appointment with us shoot us an email and we'll get your call scheduled! 
3. Video Call
 When the things you need to discuss are a little more personal sometimes you need to see who you're speaking with. We're very used to speaking to specialists face to face and we want to give you as close to that option as possible when discussing your overall wellness and possible CBD products you could be starting. We are more than happy to set up a video call with you to discuss CBD products, wellness options, and routine adjustments that can improve your quality of life. We are working from home and available to help you decide which CBD products fit your life best. Again just give us a shout via email and we'll get your wellness video call scheduled. 
We completely understand the need to hash out all of the details when it comes to CBD products and natural wellness. If you've never gone the natural route it can be a big shift where guidance can provide comfort and certainty that the right CBD products are being selected and the right wellness adjustments are being made. We're here to help you during this time and always. Give us a shout at these communication resources to set up your free wellness consultation. We can't wait to help you create a wellness routine that will have you living your best quality of life. 
Feel free to contact us through the following platforms to set up your free wellness consultation: 
info@wellness.forsale
Instagram: @wellness.forsale
Facebook: www.facebook.com/wellnessforsale1
Twitter: www.twitter.com/wellnessforsale